Cataracts don't only affect older people ...
Did you know that cataract is the commonest cause of avoidable child blindness in the world?
The DIvO (Digital Imaging versus Ophthalmoscopy) study is a three year UK clinical study which aims to find out if digital imaging is a more accurate method of detecting cataracts in newborn babies than the current technique using an ophthalmoscope (a medical eye torch).
Each baby taking part in the study will have both the normal ophthalmoscopy test
and
imaging with the
Neocam
device so that we can compare the two methods to see if either is more accurate. This is a rare condition - only around 1 in 3,000 babies are born with cataract - so we need a large number (140,000) to take part in the study to be sure of the result.
​ ​​Find out more about baby cataract
here
.     Find out more about newborn eye screening
here
.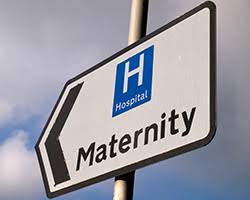 WHEN AND WHERE IS THE STUDY TAKING PLACE?
The study is currently in its initial stages and is expected to be under way by the summer of 2023 in up to 24 NHS maternity hospitals in England.
If you are due to have your baby between summer 2023 and 2025, you may be asked for your permission to enrol your baby in the study.
Click 
here
 to see the provisional list of maternity centres we are expecting to take part in the study.
INTERESTED IN TAKING PART?
Please note:
the study is not yet live and participating units will be joining as the study progresses, but if when the time comes you can answer yes to the questions below, we would love you to be part of this study in due course. Your baby will benefit from an additional screening check for congenital cataract and you will have the chance of winning a £100 gift voucher.
Are you age 16 or older?
Are you at least 19 weeks pregnant or still in hospital after your baby's birth?
Is your maternity care provided at one of the centres above?
Enrollment information will appear here once the study is live.
Watch the video
to find out more. Detailed information on what participation would involve for you
and your baby is available in a selection of languages
here
.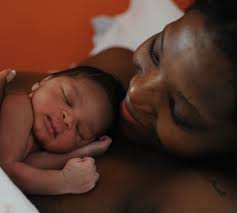 ​​WHAT THIS COULD THIS MEAN FOR THE FUTURE ..
Improved cataract detection, resulting in earlier surgery, could reduce the risk of life-long visual impairment in babies born with cataract. In the UK, the findings of this study could lead to changes in the national newborn eye screening policy.
We also hope that the anonymised eye images collected from this study will eventually be used to develop and train the software used with the imaging device, allowing it to automatically alert the midwife when it recognised a potential problem.
An accurate method of eye screening for infants and children could then be made available in thousands of rural communities across the world where trained healthcare staff are often not available.
The DIvO study has been funded by a grant from the National Institute for Health Research (NIHR) Efficacy and Mechanism Evaluation (EME) programme.